At Rijnaarde, dry cargo is not the only thing we transport. With our newest tanker ships, we're also able to safely transport liquid products such as biofuels and chemical products by water to destinations within the Netherlands and around Europe. Our logistics services can handle any transport and freight challenge. 
Content Paragraphs
Your freight, our concern
Our tanker ships comply with all of the current requirements, such as double hulls for the safe transport of liquid products. The MTS Trudy, Ariel, Aquate and Marie Jose are 85 metres in length and 9.5 metres wide and have a loading capacity of 1,600 tonnes. This makes them suitable for use throughout Europe. 
The ships are designed to be able to warm the cargo up to 90 degrees, enabling the transport of products that need to be kept heated. 
We take care of everything, from preparing precise schedules and all the necessary paperwork, to ensuring that vessels are loaded and can depart from their starting point and arrive at their destinations on time. Our staff are accustomed to working in accordance with the latest standards, so you can rely on us 24/7.
Sustainability thanks to the latest clean engines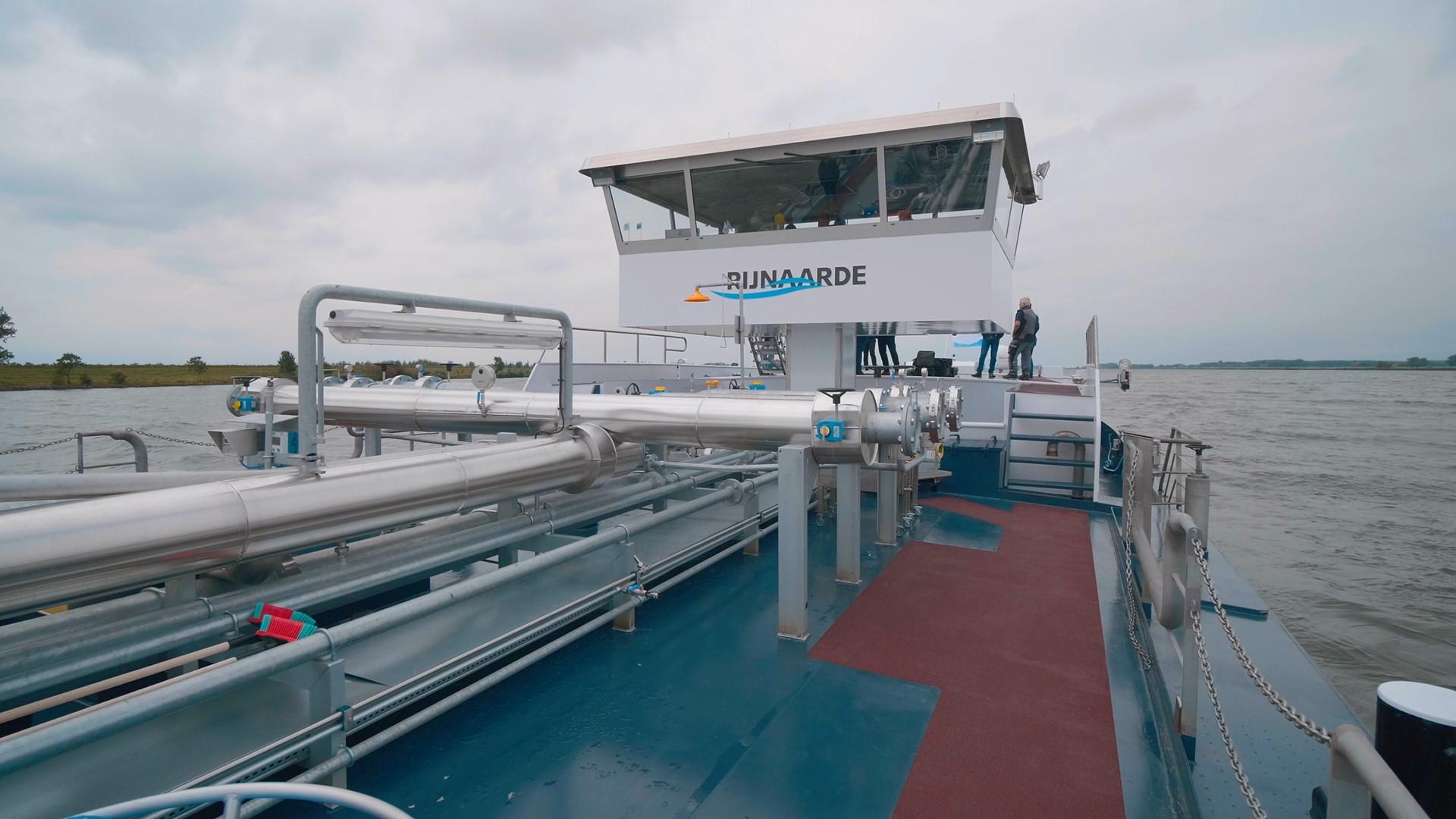 Inland shipping is by nature a clean form of transport, but there's always room for improvement. For this reason, our tank barges are equipped with the latest Stage V-compliant engines. These engines are cleaner and emit considerably less CO2 – up to 85% less, in fact. They also emit 90% less NOx (particulate matter).
Customised to suit your transport needs
We would be happy to consult with you to determine which ship best suits your transport needs. Where long-term partnerships are concerned, we offer the option of building a suitable ship and will arrange the financing for this. We then provide the ship with the necessary crew and equipment. 
Other services we can also offer you